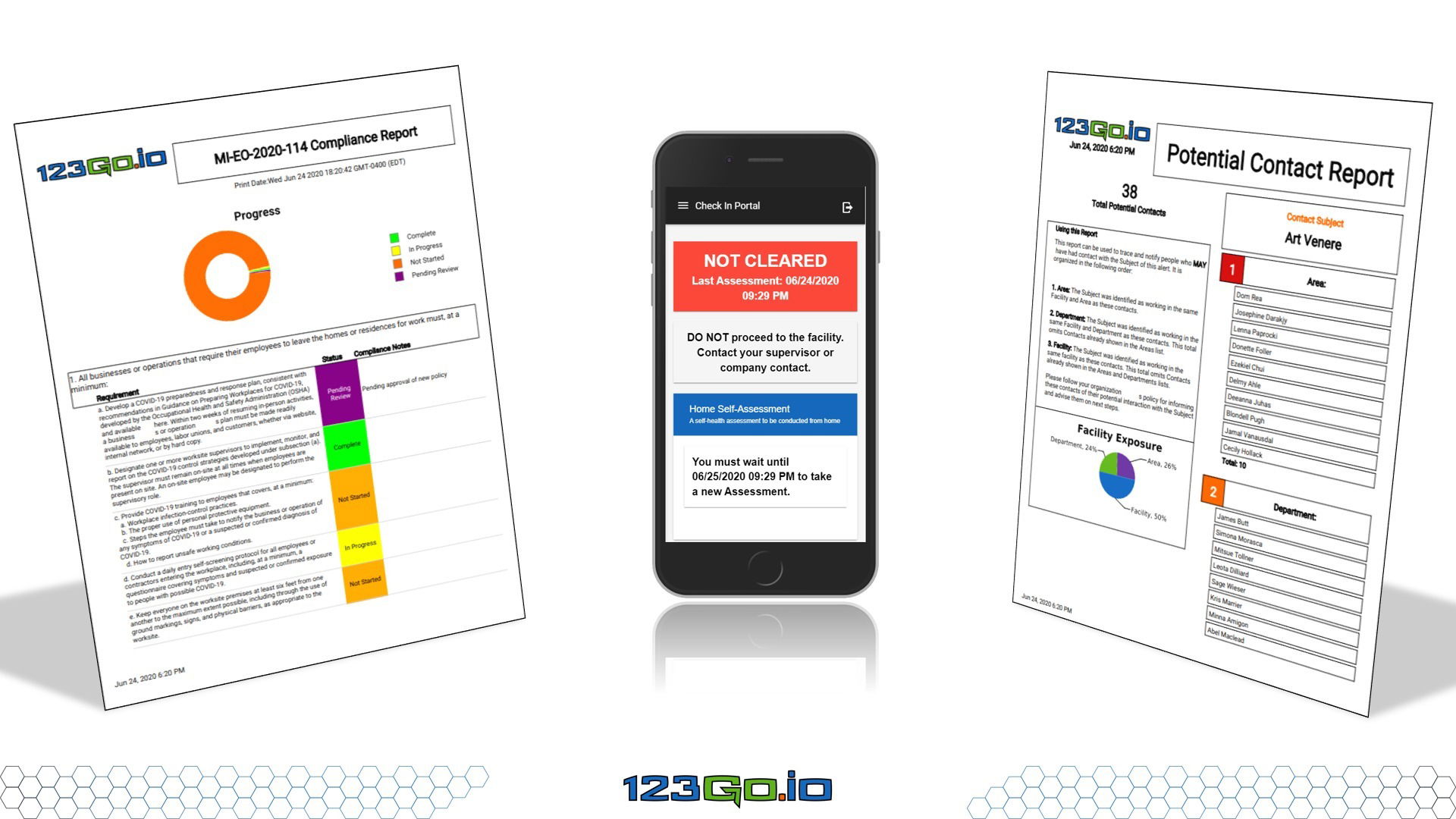 This solution offers ability to roll out worker self-assessments that can be performed from home or a mobile device to help keep organizations and their employees/visitors safe and healthy. It is extremely fast to deploy and get up and running to start gathering assessment and check-in data.
Scope
Unlimited external contact records
Online / mobile self-assessments to reduce manual data entry
Facility check-in/out to track possible contamination
Worker self-reporting/suggestions to rapidly address feedback and improve
Dashboards to quickly and easily monitor status and trends
Configurable content to rapidly adapt to local, state and federal guidelines and requirements
Traceability and compliance reports
Add-Ons
Application extension and customization services
Implementation and Training
Consulting and training services are estimated based on number, size and complexity of facilities but start at $750 / facility.