COMING SOON! (last updated 7/13/2020)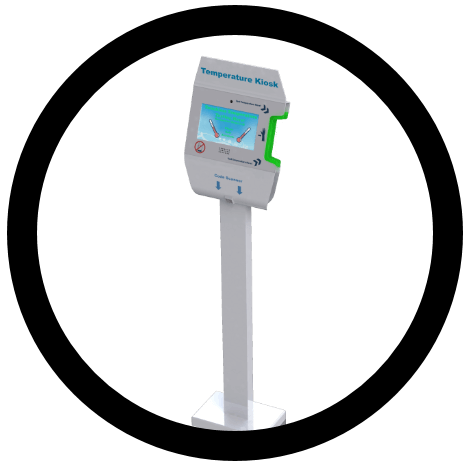 Introduction
We are very proud and happy to announce that through a collaborative effort with some outstanding manufacturers and design professionals, we are bringing a simple tool to the fight against COVID-19! This Touchless Temperature Kiosk can be placed at entry points or throughout facilities for anonymous public use or as an integrated part of your employee and visitor check-in screening.
Facility Deployments
We are kicking off our first pilot deployments within the next couple of weeks and we'll provide additional information when available for this unit which was designed and is being manufactured in Pure Michigan. If you are interested in learning more about this Kiosk or possibly having one deployed at your facility, please contact us.
Stay Safe. Be Well.